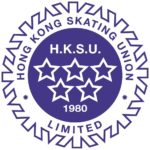 Hong Kong Skating Union Limited (HKSU), previously named Hong Kong Skating Union, was established in 1980 aims to promote and develop ice sports in Hong Kong. In 2003, the Hong Kong Skating Union was formally registered as Hong Kong Skating Union Limited for better management, development and promotion of ice sports in Hong Kong.
HKSU Introduction
HKSU is the registered full member of the International Skating Union (ISU) and Asian Skating Union (ASU). HKSU is also the associate member of the Sports Federation and Olympic Committee of Hong Kong, China (SF & OC).
We were proud to see that our skaters have been gaining outstanding achievement in ice sports in recent years:  we were qualified to enter four consecutive Winter Olympic Games since the two Hong Kong born short track speed skaters had historically first entered the Winter Olympic Game in 2002. In the Asian Figure Skating Trophy, our Single Figure Skating Skaters and Ice Dance Couple won the 1st Place and 3rd Place which is the best results of Figures Skating Sport ever in Hong Kong.
Ice skating is winning acclaim and earning the recognition that it deserves some skaters stand out in a spectacular way. Our ambition is to pursuit the excellence in the sport and participate in the Olympic Winter Games.
HKSU Events
Every year HKSU hosts the "Asian Junior Figure Skating Challenge" and the "Hong Kong Figure Skating and Short Track Speed Skating Championships" in order to train up more potential young skaters and exchange the experience with skaters from other National Associations worldwide. Since the establishment of the HKSU, we have been promoting and developing ice sports diligently. We faithfully participate for every year's Sports Festival hosted by the Sports Federation and Olympic Committee of Hong Kong, China. With the subvented from Leisure and Cultural Services Department, our skaters actively participate in regional and international events and competitions.
We would like to express our heartfelt gratitude to the friends who have provided their generous support to us. We will continue to evolve the best capabilities and competencies to advance the ice sports in Hong Kong.